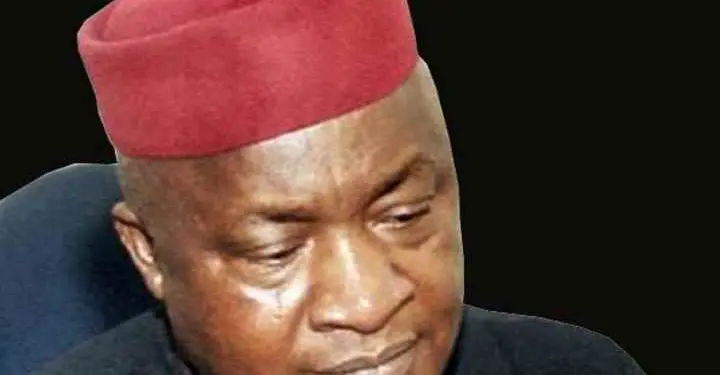 Vincent Kalu
Former Governor of Imo State, Chief Achike Udenwa and former acting National Secretary of the Peoples Democratic Party (PDP), Dr. Remi Akitoye, have faulted the position of the acting National Chairman of the All Progressives Congress (APC), Mai Mala Buni that the ruling party was still undecided on whether power should rotate to the South or remains in the North in 2023.
Both were reacting to an interview with Saturday Sun, where Governor Buni stated that his party was yet to take any position on the zone that would produce the president in 2023.
Chief Udenwa said, such a statement coming from the national chairman of the party shows that the ruling party has a hidden agenda. According to him, "ordinarily, we should take it that it is automatic because that has been the tradition since 1999 that the presidency rotates between the South and the North.
"Now that President Buhari is finishing his eight years, it should automatically come to the South. So, for the National Chairman of APC to say that they have not decided, it means they have a hidden agenda."    
In the same vein, Dr Akitoye stressed that power should return to the South because in principle after the North, it is the South. He said: "Let them make sure that power comes to the South, and when it comes to the South; Southern leaders will agree upon a micro zoning.
"A lot of Southern leaders are eyeing that when it comes to the South, it will be judiciously micro zoned. When the South have it, then we decide on which zone in the South will produce the president."