Today's News
Ohakim: Imo CP, Ex-SARS agents may face charges for disobeying Court orders
The Imo State High Court has issued a notice requesting the state's commissioner of police, two senior SARS operatives and one Ms Chinyere Amuchienwa-Igwegbe, among others, to explain why they should not be committed to prison for disobeying an order earlier issued by the court.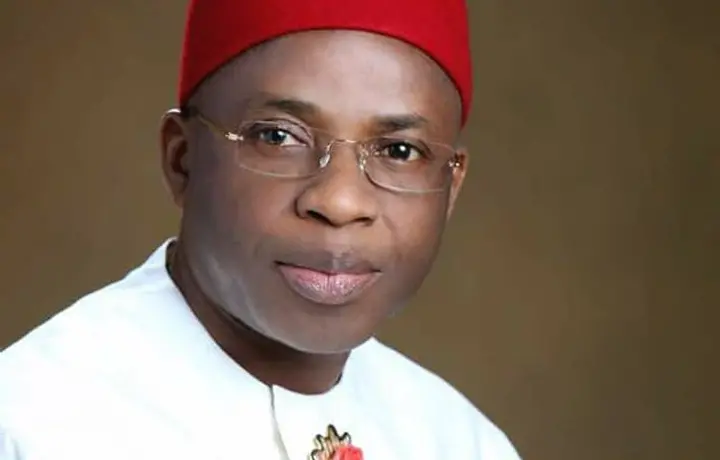 According to court papers seen by THE WHISTLER, the court demanded to know why the officers and Amuchienwa-Igwegbe allegedly violated an order it issued on September 10, 2020, restraining them from infringing on the rights of former Imo State Governor, Ikedi Ohakim.
Ohakim was said to have secured the court order from Justice V. Onyeka of the Imo High Court 13, for enforcement of his fundamental rights.
The former governor told the court that his application was necessitated by "incessant and several petitions" filed against him before several courts by Ms Amuchienwa-Igwegbe and the police.
Justice Onyeka had granted Ohakim's request by issuing the restraining order against Ms Amuchienwa-Igwegbe and the police.
The order reads, "That all parties in this Suit are hereby Ordered to maintain the status quo and should not do anything in connection with the subject matter and should stay all action whatsoever pending the determination of the substantive Motion in this Suit".
But following their alleged refusal to comply with the order, the Registrar of the court, on November 4,  issued a "Show Cause Notice" to the Imo CP and Deputy Commissioner of Police, Kolo Yusuf and Superintendent of Police, Mohammed Yusuf, both of the disbanded SARS unit, asking them to explain why they should not be committed to prison.
Others officers were Stanley Nwodo, Orji Kanu and CP Tuesday Osayemo, all of the Prosecution Section of Nigeria Police Headquarters, Abuja.
The police had reportedly filed a fresh suit marked CR/993/2020 against Ohakim on September 23, accusing him of using the name of the minister of works and housing, Babatunde Raji Fashola, to defraud unsuspecting victims.
In the suit filed before the FCT high court, Ohakim was also accused of giving false information against Ms Amuchienwa-Igwegbe.