National Politics
Drama Continues at Imo House of Assembly as Members are Set to Return to APGA – Their Original Party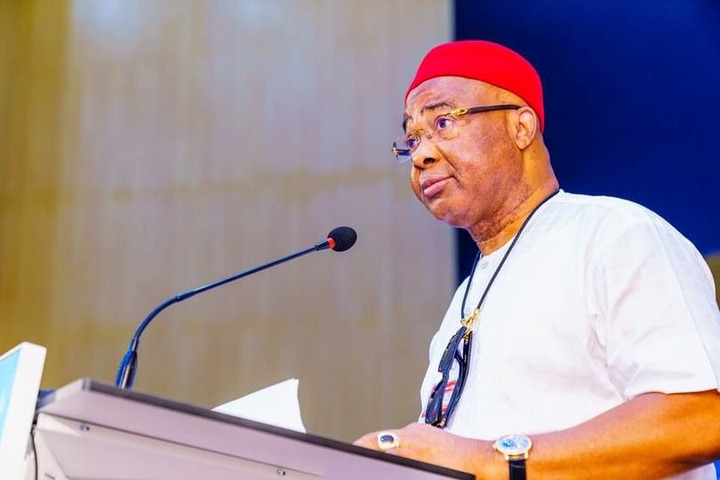 …As The House Members Accept Acting Contrary to Section 109 Of The Constitution, Beg Imo APGA Chairman, Hon. John Iwuala To Withdraw Planned Suit
…As Some House Members Are Also Fed Up With The Present Imo Government And Its Leadership Pattern
It can be recalled that APC could not win a single local government out of the 27 LGAs in Imo State. Even the present imposed Imo Governor could not win his Local Government Area for the Party.
As desperate as it is, the present Imo Government bought over the six APGA members of Imo House of Assembly immediately it came to power, which is against democracy and Party Constitution. Nothing bad lasts longer as they say. And every toothpick in the mouth must sury be removed or thrown out; it is just a matter of time.
As it stands now, things are no more rosy for most of these decamped House Members, who sold their integrity for porridge yam and we sincerely believe majority of them have started to regret their deeds. *"All that glitters is not gold. "* "The sound of a bitter kola is never same as its taste."
The six original APGA State House Members who sold their birthright for porridge yam include:
1. Hon. Paul Emeziem ~ Onuimo
2. Hon. Chiji Collins ~ Isiala Mbano
3. Ekene Fredoline Nnodumele ~ Orsu
4. Hon. Ogbunikpa Chidi Samuel ~ Okigwe
5. Hon. Amara Chyna Iwuanyanwu ~ Nwangele
6. Hon. Njoku Michael ~ Ihitte Uboma.
We shall continue to let Imolites know latest developments as time goes on, just as a big lesson to others who might wish to go into such immoral political act in future. We can also see as some House Members are now trying to go back to their original parties. It is only those with conscience and wisdom who can learn, unlearn and relearn for a better way forward. There is nothing so special inside head of a fish.
Signed:
Comrade CHILAGOROM Ifeanyi
DG, Imo APGA New Media