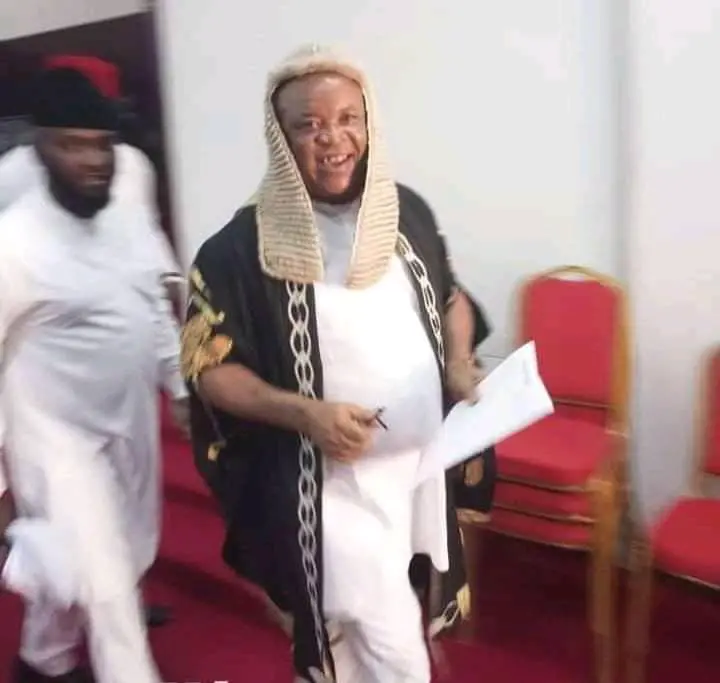 The power play between Imo State Governor Hope Uzodinma and Senator Ifeanyi Ararume erupted in the Imo State House of Assembly on Friday leading to the removal of Chiji Collins as Speaker of the House.
The members of the house in his place elected Mr. Paul Emeziem from Onuimo as the new speaker.
Collins from Okigwe was allegedly an acolyte of Senator Ararume with whom the governor is now engaged in a full scale political war of attrition.
However, since the onset of the conflict between the governor and Ararume tried to lower his hands in the conflict but suspicion about his loyalty had continued leading to Friday's move which apparently caught him unawares.
19 of the 27 members of the house voted to remove Collins on Friday during a plenary session in the assembly complex in Owerri.
The members, however, cited allegations of gross misconduct and financial impropriety for their action.
The impeachment motion moved by Ekene Nnodumele (APC-Orsu) and seconded by Michael Njoku (APC-Ihitte Uboma) cited gross incompetence, parliamentary ineptitude, financial impropriety and high handedness as reasons for the impeachment.
"We the undersigned representing over two-thirds majority of the members of the house do state our unequivocal resolution to remove Collins Chiji as the Speaker of the House for gross incompetence, parliamentary ineptitude, financial impropriety and high handedness."
The alleged suspicion of loyalty to Ararume was not brought up.
Ararume and other APC leaders in the state including former Governor Rochas Okorocha welcomed Uzodinma on his assumption of office in January 2020.
However, the governor's bid to build his own political structure and take the place of preeminence has led to parting of ways with Ararume.
The governor backed by the minister from the state, Dr. Emeka Nwajiuba have positioned an aspirant to stop Ararume's bid to occupy the empty Owerri North Senate seat.
The state APC is currently divided into two factions with different leadership.