Views
Paul Emeziem like Chiji is still Araraume product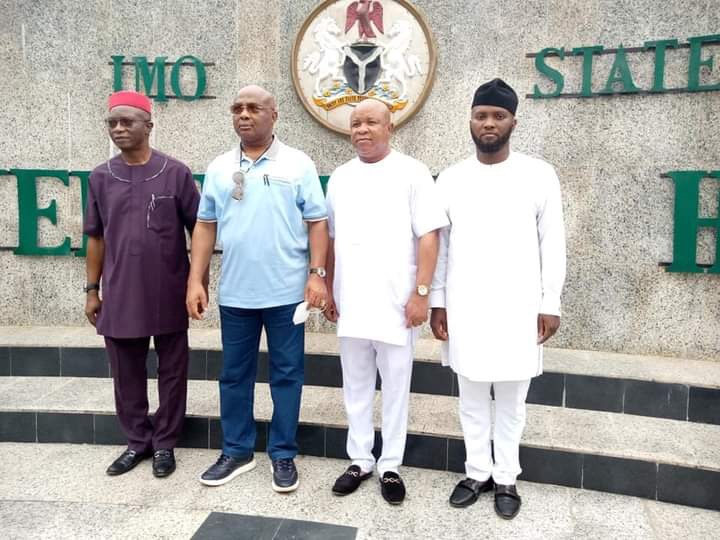 The removal of the former Imo Speaker, Hon Chiji Collins, by the Imo State House of Assembly, purportedly because of his relationship with Senator Ifeanyi Araraume, and replacing him with Rt.Hon. Paul Emeziem, may fail to achieve anything, as both men are products of Senator Ifeanyi Araraume.
Emeziem contested the state Assembly seat under the platform of the All Progressives Grand Alliance, APGA, at the blessings of Senator Ifeanyi Araraume.
Araraume practically installed every state Assembly member from Okigwe Zone, and delivered all of them at the elections.
Without Araraume, Emeziem would not even have gotten a APGA ticket, and he most certainly wouldn't have defeated the PDP, APC and AA candidates, to emerge as the House of Assembly member.
Senator Hope Uzodinma's removal of one Araraume boy and replacing him with another, may be of no consequence, as the entire Okigwe Assembly members are there today because of Senator Ifeanyi Araraume, and as such, still owe him some form of loyalty.
When the chips are really down, and if the table was to turn around, they will dump Uzodinma in a heart beat like they dumped Rt Hon Emeka Ihedioha, but they can never openly move against Araraume.
It was still because of Araraume that Paul Emeziem became speaker, so directly and indirectly, Araraume made him and Assembly member and Speaker of the Assembly
Araraume however is having upper hand in the Okigwe Senate contest, having defeated Uzodinma's anointed in the court.
The victory of the Dan Nwafor faction over the Uzodinma backed Nlemigbo faction, have given Araraume even more firepower to go to the Election and emerge victorious.
Already, some government sponsored media handlers, have started taking shots at Araraume, as if seems clear that going to Appeal and even the Supreme Court to reinstate Ibezim, would be a waste of time.
There are indications that Uzodinma may back Onyirimba or Okewulonu against Araraume. This however, would amount to anti-party activities, but with Okorocha firmly in control of the party, Uzodinma may be looking for a new platform to contest from in 2023.