…as APC had no candidate during the December 5th Election.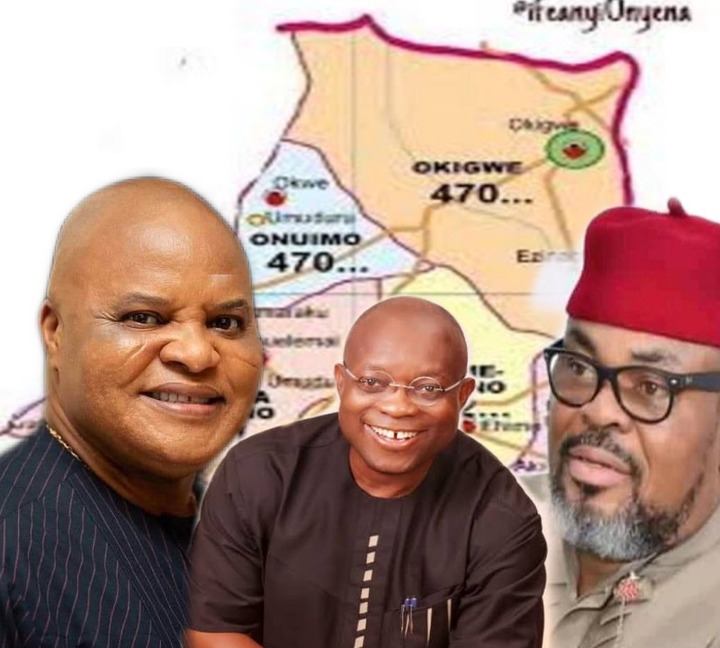 There is growing indications, that the election tribunal, looking into the Okigwe Zone Bye-election, may declare the candidate of the Peoples Democratic Party PDP, Chief Emmanuel Okewulonu, the winner, even though INEC had earlier declared APC as the winner of the election.
This is a likely outcome, based on the glaring fact that the APC did not have a candidate going into the election.
Senator Ifeanyi Araraume and Mr. Frank Ibezim, have both been at each other's neck, over who the authentic candidate of the party is.
Both men disqualified each other on the eve of the election, with Ibezim kicking Araraume out through the Appeal Court, and Araraume barring Ibezim through a Federal High Court.
APC went to the Election without a candidate, and till date, the party remains without a candidate, as both men lay claim to the ticket, which only the court can decide.
The argument that follows is that, it is against electorial laws for a party to go to an election without a candidate. The APC may have won the election, but since there was no candidate on the day of Election, it is grounds for outright disqualification of the party.
With the legal battle surrounding the authentic candidate of the APC, the matter may drag on till February 2021 or beyond, as Araraume still has to go to the Supreme Court to prove he is the party's candidate, while Ibezim has an Appeal Court and even possible the Supreme Court to face, to give reasons why he could not be barred from contesting public office.
With all these legal battles, and the clear case that the APC had no candidate on the day of Election, the Election Tribunal seems more likely to rule in favour of the PDP candidate Okewulonu.
The APC found itself in this dilemma, following Senator Hope Uzodinma's resolve to ensure that Araraume does not occupy the Senate seat of Okigwe, where he and former Govenror Rochas Okorocha, who now represents Orlu Zone, can work together against his emergence as the party's flag bearer in 2023.
With APC losing the seat as a result of Uzodinma's personal battles with Okorocha and Araraume, it could still have negative effects on Uzodinma with the party at the national level.
Besides, the leader of INRI, Prophet Elijah Ayodele, have severally, even before the election, prophesized that Okewulonu would win, a prophesy he reiterated following the APC going to the election without a candidate.