National Politics
Okorocha and Uzodinma embarrassing each other after their gang up against Ihedioha failed – aide
Mr. AIC Akwarandu, the Executive Director of Vokal Digital and New Media aide to former Govenror of Imo State, Rt Hon Emeka Ihedioha, have taken a swipe at former Govenror Rochas Okorocha and Senator Hope Uzodinma, over their present embarrassing media battles on the pages of newspapers.
Akwarandu made the reaction on his Facebook page, as it reads as follows: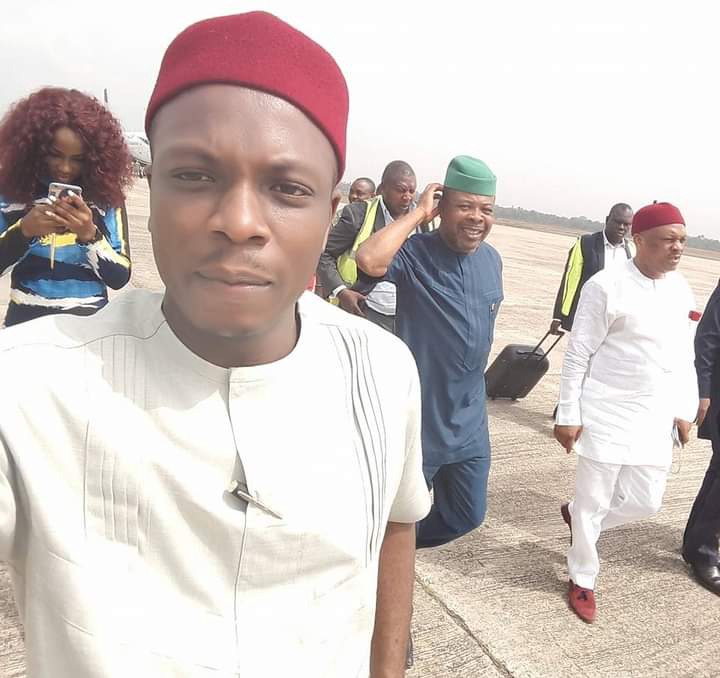 "Any alliance built on greed and hatred for another, will never last. Okorocha and Uzodinma came together to deprive Imo State good governance, today they are embarrassing themselves on the pages of National Newspapers.
When you come together with someone just to fight an innocent person, also note that your own day will come.
Uwa na eme ntughari…"
Okorocha and Uzodinma in company of Senator Ifeanyi Araraume, had formed an alliance to remove Ihedioha from office through the Supreme Court.
The alliance however fell apart barely months afterwards, with Okorocha and Araraume on one side, fighting Uzodinma on the other side.
Uzodinma had made moves to stop Araraume from getting to the Senate, where his alliance with Okorocha, would be problematic for him. Their political and legal battles, have kept Okigwe without a Senator, and there is chances that it might remain so for months to come, with chances of APC losing the seat to the PDP.
Okorocha's battle with Uzodinma is mainly over control of the party, with Uzodinma cutting Okorocha from party matters in the state, and Okorocha accusing Uzodinma of destroying the party in the state.
Hope Uzodinma is however faced with the danger of losing his seat, as Philip Umeadi have approached the Supreme Court, calling on Hope Uzodinma to explain how he became the APC candidate, when the Supreme Court had earlier ruled that Uche Nwosu, son-in-law to Rochas Okorocha, was the authentic candidate of the party.