Today's News
Our ruling on Imo governorship will haunt Nigeria – Justice Nweze warned the Supreme Court
As the very controversial ruling of the Supreme Court in the Imo State Govenroship Elections, continue to rear it's head, with the upcoming hearing of the Philip Umeadi suit, Maazi recalls the declaration of one of the Supreme Court judges, who warned that the decision of Nigeria's Supreme Court on the Imo governorship election is wrong and "will continue to haunt our (that is Nigeria's) electoral jurisprudence for a long time to come".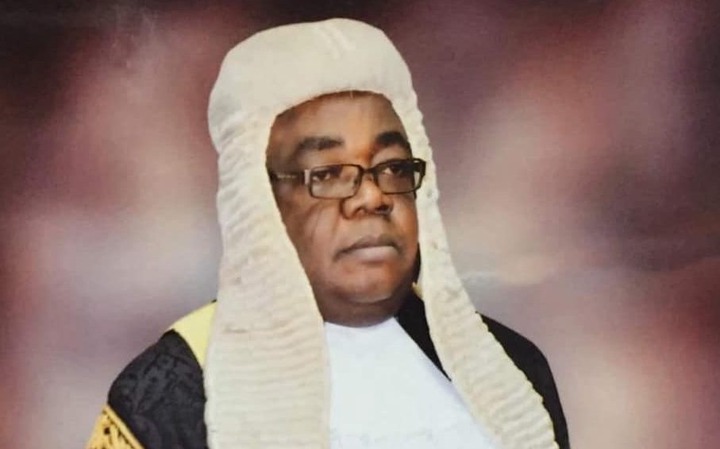 Centus Nweze, had disagreed with the majority ruling of his six colleagues, when Ihedioha had approached the Supreme Court, to review it's January 14th, 2020 judgement, and said as much in his minority judgment.
Justice Nweze, was not among the initial judges that removed Ihedioha from office.
Nweze had maintained during his closing remarks, that Uzodinma had mischievously misled the court to make an unjust conclusion with the unverified votes that were credited to himself in the disputed 388 polling units.
It was in his reaction, that he insisted that "the decision of the Supreme Court in the instant matter will continue to haunt our electoral jurisprudence for a long time to come."
His words today sound prophetic, as the judgement has remained a shadow, following the Supreme Court around almost a year after.
Justice Nweze had pointed out, that Uzodinma had, during the election tribunal, admitted that he hijacked the result sheets from the electoral officials and completed the result sheets by himself, insisting that should have voided the results.
He had called on the court then, to redeem it's image over the matter. However, he had been a lone voice, but his words still re-echo till date, as the matter of the Imo State Govenroship election, refuse to die a quiet death, and have continued to haunt the Supreme Court till date.
By Monday, the 11th of January 2021, the case of Imo State will reemerge again in the Supreme Court, as Philip Umeadi seeks to understand the ruling the Supreme Court gave Uche Nwosu, and why Hope Uzodinma should still occupy the seat of power in Imo State.
There is high level anticipation in the state, as the people await to hear the explanation or action of the Surpreme Court, to redeem an already wounded image.