Today's News
Rochas Okorocha empowered even mad people, Aniche warns Nwaogwugwu
Former Executive Assistant to former Govenror Rt Hon Emeka Ihedioha, and popular music icon, Prince Frank Nomso Aniche, have warned the former New Media Director of the Imo PDP, Mr. Ambrose Nwaogwugwu, who recently dumped the party for the Hope Uzodinma administration, to stay away from attacking former Govenror Rochas Okorocha.
Nwaogwugwu in a post on his Facebook page, had warned the Okorocha supporters, who he alleged were making plans to attack him online, to get ready for him, as he was ready to tackle them on his own.
Nwaogwugwu's post reads as follows;
"I have been informed that the accursed children of Iberiberism have discussed me in their little coven.
Kai, see dem Lilliputian wants to take on Nwaogwugwu, chai
Anyway, I hope na unu kwadokwara ọfụma?"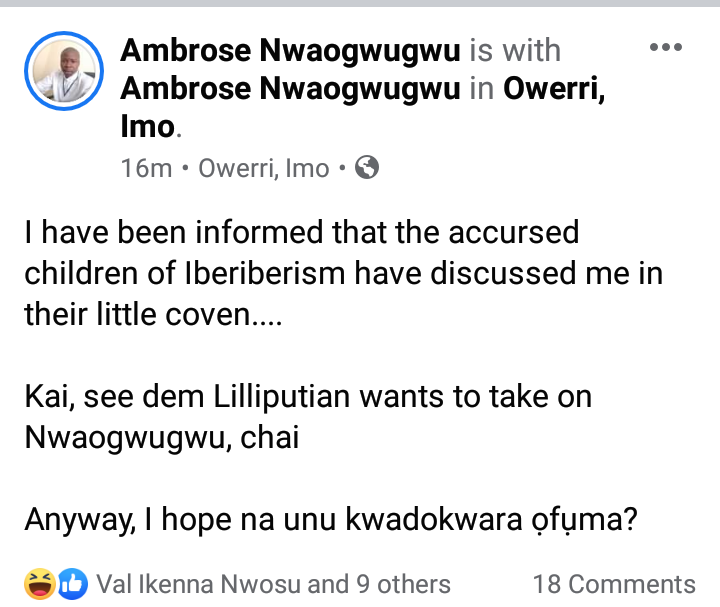 Responding to the post, Prince Aniche urged Nwaogwugwu to avoid attacking Okorocha and his follows. His comment reads as follows:
"ADVISE
ADVISE
ADVISE
My brother jasper ndubuaku will be better than you……….i know u dont have police attached to you…..if u insult owelle u may not go freeeooooooo
The man empowerd both mad people .hapu kwa owelle aka."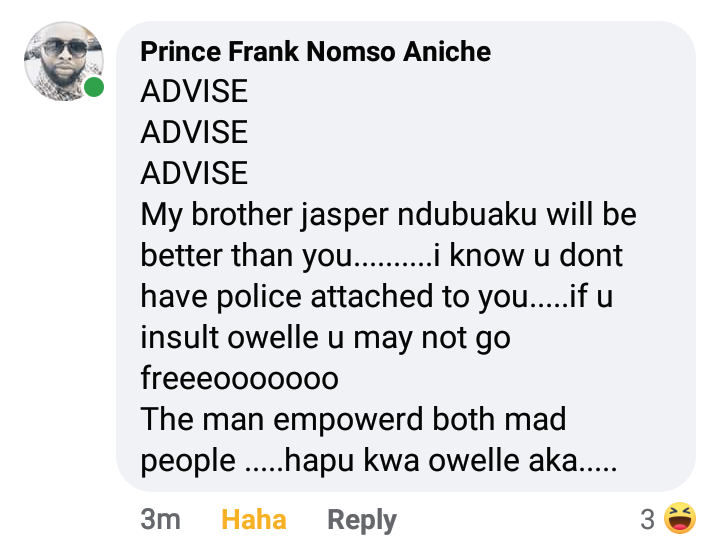 Jasper Ndubaku was the head of the Asset Recovery Unit, of the Ihedioha administration. He had went to Okorocha's house to effect recovery of alleged state property in the custody of the former Govenror, but was brutalized by supporters of Okorocha who were spoiling for a showdown with Ihedioha's Government.