Views
Unlike Uzodinma, Ihedioha didn't struggle for Acceptance
by Maazi Obinna Akuwudike
A few days ago, at Ozisa FM Owerri, Hope Uzodinma's Commissioner for Information, Mr. Declan Emelumba, confirmed, while answering questions thrown at him by the host, Nonso Nkwa, that Hope Uzodinma was struggling to gain acceptance with the people of Imo State.
This makes me wonder. For a man who claimed Imo people voted him, why is he finding it difficult to be accepted by the people that supposedly voted him, whereas Rt Hon Emeka Ihedioha, who he claimed he defeated, never struggled to be accepted?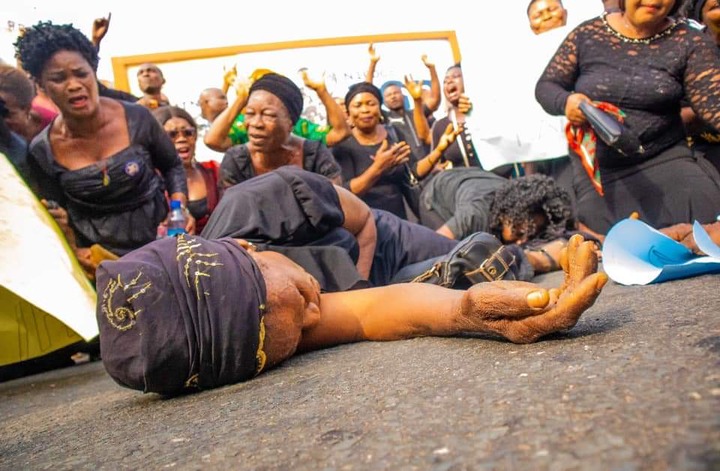 One of the gloominess days in Imo State in recent time, was January 14th 2020, when the Supreme Court delivered one of the most controversial rulings, in the history of the country.
The announcement was greeted with protests in Imo State, as Imo people poured out into the streets in protest, forcing Uzodinma to invite armed police and military, to station at strategic locations, should the people decided to charge on him and force him out.
To a keen observer, that alone tells its own story. Why would Uzodinma need armed policemen and military, positioned to combat the people he claimed voted for him, if indeed they voted for him?
Even after his removal, Imo people have kept faith with Ihedioha, and this was demonstrated on his return to Imo State, which was greeted with a thunderous and triumphant reception by Imo people, who poured out freely into the streets to celebrate the return of their champion.
It was a moment, Uzodinma had attempted to contract a replication, which failed woefully, with some of the paid participants, lamenting nonpayment of the agreed fee.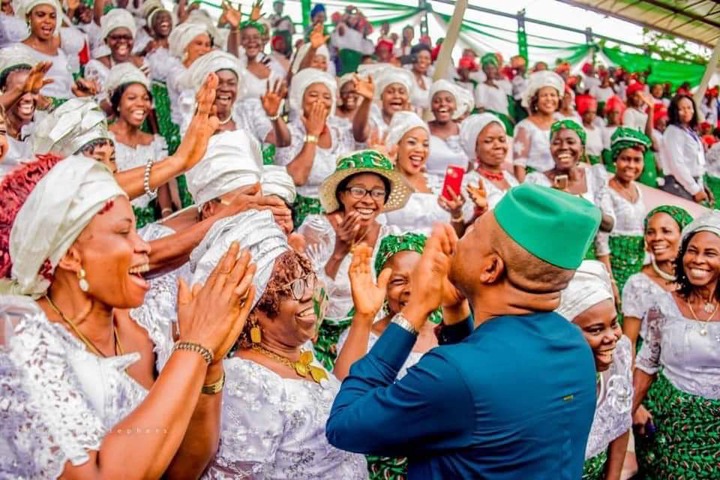 For Ihedioha, the love was given freely. Ihedioha was accepted into the lives of the people, because they voted him. Everywhere he went as govenror, people cheered and accepted him. This is a far cry from what is happening today, when people barely acknowledge Uzodinma's presence.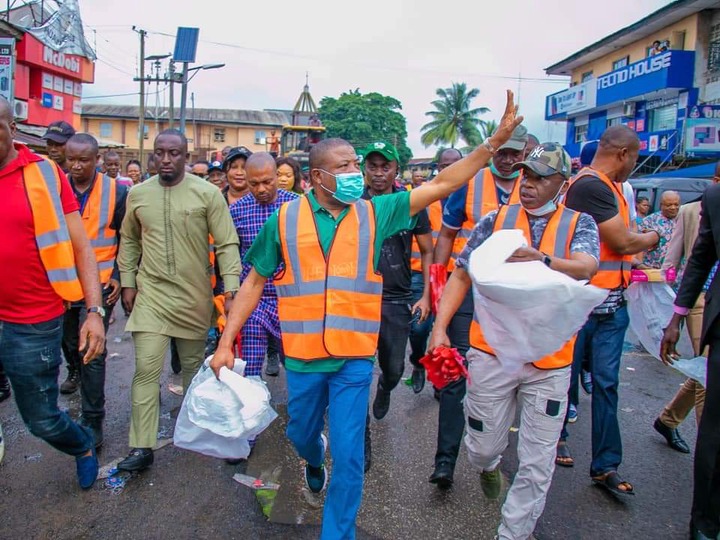 Uzodinma's rejection by the people is now common knowledge.
Uzodinma have attempted to win Imo people over, by continuing Ihedioha's projects, even though he had tried to claim the ideas he inherited as his, but Imo people are not deceived by those antics, as they already know who initiated the ideas Uzodinma is executing today.
Despite his attempts to please Imo people, as it's clear to him, that the "Ben Johnson Way", would not work again in 2023, Imo people are still finding it hard to accept the fact that their voice was stolen from them, through a gang up of power hungry politicains, who interestingly have fallen apart, barely months after their unholy union to disenfranchise Imo people.
Today Senators Rochas Okorocha and Ifeanyi Araraume, who joined forces with Uzodinma to take away Ihedioha mandate, are now at daggers drawn with Senator Hope Uzodinma. Uzodinma have already retired Araraume politically in Okigwe, using a political newcomer Frank Ibezim, and is perfecting plans to retire Okorocha.
Uzodinma further earned the criticism of Imo people, when he abandoned the people he claimed voted for him, to take shelter in Abuja, while Imo people were gunned down.
His invitation of the military to the state, haven't left him in good light of the people he is trying to win over, as his ratings with the people, which is reflected on social media and the man on the streets, keeps nose-diving daily.
Attempts to launder his image, haven't been helpful, prompting Owerri based media consultant, Evang. Darlington Ibekwe, to pen a solidarity post, for those hired to.attempt to market Uzodinma to Imo people.
His post reads as follows;
"My heart goes out to everyone defending Uzodinma on the media, it's a tough period for you all, having to defend obvious lies all the time and even trying as much as possible to change the narrative on the security situation in Imo.
Check on someone working at the Hope New and Electronic Media Center today, show them love, make sure they don't get depressed please.
I'm sending love and light to everyone who works at the Hope New & Electronic Media, I want you all to know that Evangelist is praying for all of you.
Evang. Darlington Ibekwe
1st May, 2021."